Since 1982, the Office of Multicultural Advancement has supported and advocated for underrepresented alumni and students. It raises funds for over 50 scholarships and hosts Coming Back Together, the triennial reunion for Black and Latino alumni.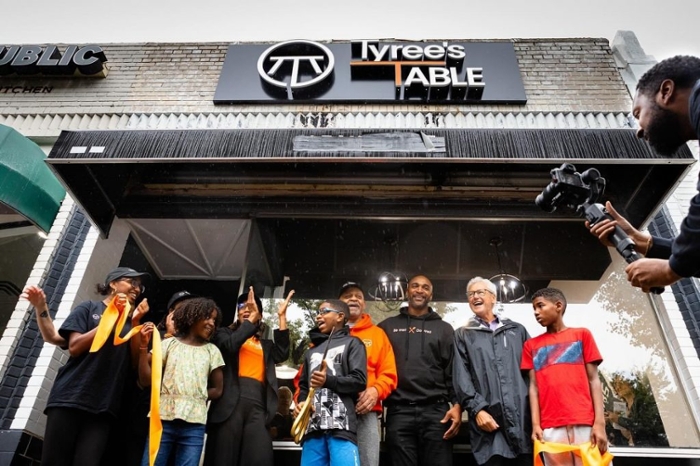 From a new healthy eatery to a podcast and public speaking, David Tyree '03 is on a mission to help others flourish.
Featured News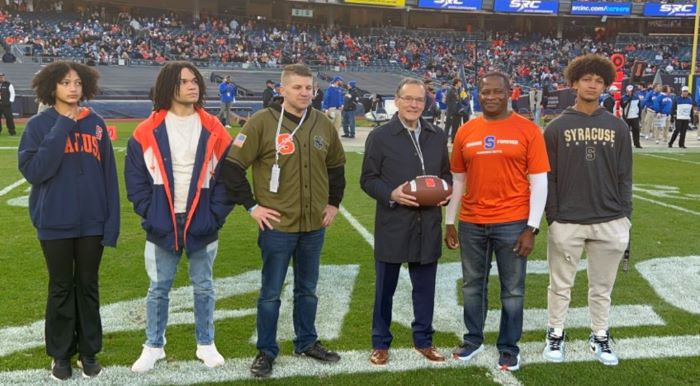 Although he served for 20 years, U.S. Army Major (Retired) William G. Watts says his children are young enough that neither know much about his military service. All that changed on Veterans Day, when Watts was honored, along with his late brother Clarence Watts '94, as Hometown Heroes during halftime of the Syracuse vs. Pittsburgh football game held in Yankee Stadium.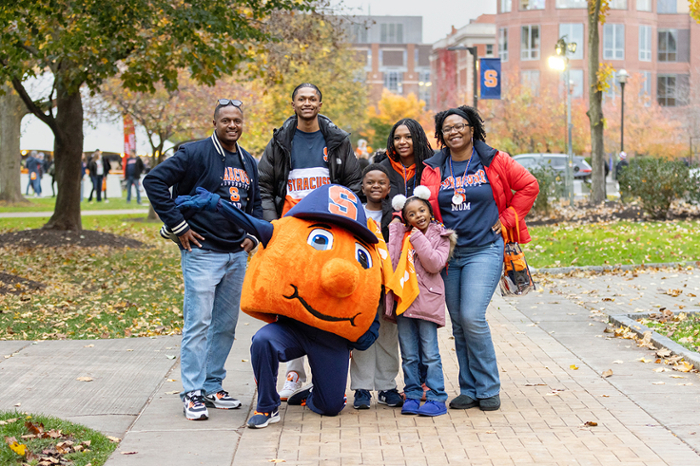 The Syracuse University campus community seemed to double in size over the first weekend in November with parents, grandparents, siblings and other extended family visiting students for Family Weekend.